Acta Fytotechnica et Zootechnica
Acta fytotechnica et zootechnica is a peer-reviewed, open access, scientific journal of the Faculty of Agrobiology and Food Resources, Slovak University of Agriculture in Nitra First published in 1957 as Proceedings of the University of Agriculture in Nitra. Journal focuses on presentation of regional, national and international current science results in plant and animal nutrition, genetics, breeding, animal health and welfare, agronomy and soil science, in particular:
agrochemistry and plant nutrition,
botany, plant physiology, genetics, breeding, protection ,
crop production, grass ecosystems and forages,
pedology and environmental scienes,
sustainable agriculture,
zoology, animal genetics and breeding biology,
animal husbandry, nutrition and special husbandry,
animal health and veterinary sciences,
human nutrition.
 
Papers are published under a Creative Commons Attribution 4.0 International License (CC-BY 4.0) and checked by iThenticate anti-plagiarism system.
eISSN 1336-9245 / pISSN 1335-258X (until to 2013)
Journal website: http://www.acta.fapz.uniag.sk
Journal periodicity: 4 issues per year
Abbreviation: Acta fytotechn zootechn
© Slovak University of Agriculture in Nitra, Faculty of Agrobiology and Food Resources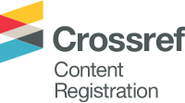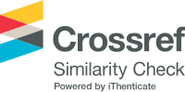 Editor-in-Chief:
Peter Ondrišík, Slovak University of Agriculture in Nitra
Scientific Editor:
Radovan Kasarda, Slovak University of Agriculture in Nitra
Vol 24, No 4 (2021)
Table of Contents
Plant Science
| | | |
| --- | --- | --- |
| | Samuel Oluwaseun Osunleti, Patience Mojibade Olorunmaiye, Olusegun Rapheal Adeyemi, Temitope Opeyemi Osunleti | |
| | | |
| --- | --- | --- |
| | Tatyana V. Abramova, Natalya P. Buchkina | |
Animal Science
| | | |
| --- | --- | --- |
| | Katarína Soušková, Radek Filipčík, Zuzana Rečková | |
| | | |
| --- | --- | --- |
| | Mária Kalúzová, Miroslav Juráček, Daniel Bíro, Branislav Gálik, Milan Šimko, Michal Rolinec, Ondrej Hanušovský, Ondřej Bučko, Eva Mixtajová, Renata Kolláthová | |
| | | |
| --- | --- | --- |
| | Michaela Kalivodová, Róbert Kanka, Artemi Cerda | |
| | | |
| --- | --- | --- |
| | Zuzana Krupova, Emil Krupa, Eliška Žáková, Ludmila Zavadilová, Eva Kvašná | |
| | | |
| --- | --- | --- |
| | Simona Dudásová, Martina Miluchová, Michal Gábor | |
| | | |
| --- | --- | --- |
| | Šimon Mikláš, Vladimír Tančin, Róbert Toman, Ivan Imrich, Jan Trávníček | |
| | | |
| --- | --- | --- |
| | Deborah Adebukola Oloruntola, Ebenezer Oluyemi Dada, Muftau Kolawole Oladunmoye | |
| | | |
| --- | --- | --- |
| | Cyril Hrnčár, Martin FIk, Emília Hanusová, Anton Hanus, Henrieta Arpášová, Marie Hamadová, Tomáš Kanka, Jozef Bujko | |
| | | |
| --- | --- | --- |
| | Renata Kolláthová, Branislav Gálik, Marko Halo, Anton Kováčik, Ondrej Hanušovský, Michal Rolinec, Miroslav Juráček, Milan Šimko | |